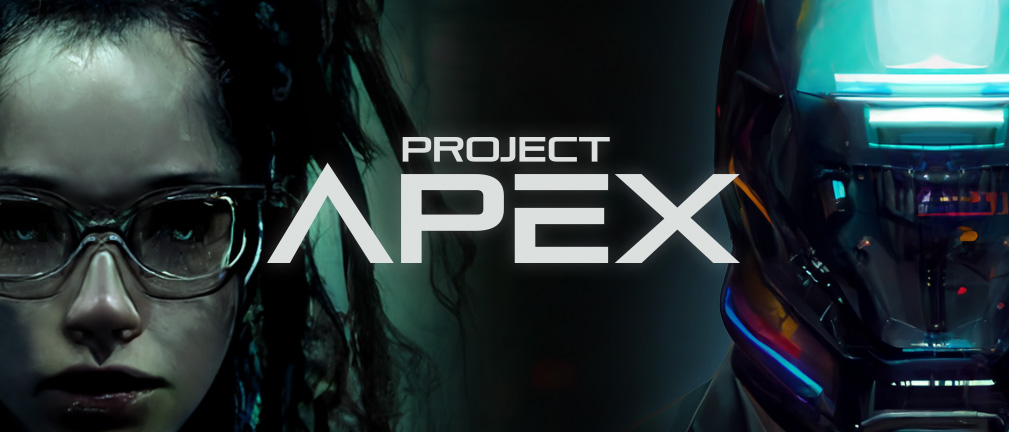 Project APEX
Project APEX is an experiment to see what a collectible card game could look like if it was illustrated by an AI program in 2022. Its proxy cards are designed to work with Netrunner, a critically-acclaimed out-of-print asymetrical card game with a cyberpunk theme.
Netrunner was originally designed by famous game designer Richard Garfield and is currently maintained by a fan-run non-profit volunteer collective that refers to itself as Null Signal Games.
Notes
The downloads contain card versions with and without bleeds at 300DPI. The versions with bleeds are ready for online printing services.
You are welcome to print these cards but you are not allowed to modify them, distribute them or profit of them in any way.
I take no responsibility for any errors on the cards. It is up to you to check all cards before you print them. (If you find any, let me know so I can update the cards.)
If you like these and want more, make sure to let me know by posting a comment.
These cards are darker and more grim than your regular Netrunner. I tried to avoid triggering topics as much as possible but the cards do feature death and addiction. (If there are other themes that I should warn about, please let me know and I will update this text accordingly.)
The text from the cards is taken from the text that is available through NetrunnerDB on September 10, 2022.
Some card art might have look a little weird, uncanny or not make all that much sense. This is always intentional. Most of the cards are combinations of multiple illustrations and I used a lot of digital painting to make them look the way they do, but I did want a card set that still looked like an early AI - that does not understand the world all that well - has made.
These cards are non-profit fan art and are not associated with, produced by, or endorsed by Fantasy Flight Games, R. Talsorian Games, Wizards of the Coast or Project NISEI.
More Information
Please refer to the FAQ on projectapex.cronbach.com.
Download
Click download now to get access to the following files:
Project APEX - System Gateway - v1_2_0.zip
334 MB
Project APEX - System Update 2021 - v1_2_0.zip
145 MB
Comments
Log in with itch.io to leave a comment.
Just to let you know, "Project NISEI" has gone through a rebrand and is now named "Null Signal Games"
I think System Update 2021 is missing some cards, mainly corp identities: 40, 50, 60, 70, 80.